Jaipur is undoubtedly one of the most popular tourist destinations in India. Its vibrant culture, historical past and architectural beauty mesmerizes each and everyone. This capital city of rajasthan has been named after Maharaja Sawai Jai Singh II. To explore this largest city of the historical state at comfort, check our Jaipur Local Sightseeing Tour Packages.
The city is often referred as the Pink city owing to the colour of the buildings here. Pink which symbolises hospitality was used to colour all the houses in the city by Maharaja Ram Singh of Jaipur in the honor of Prince of Wales.
Not only the color of the buildings but each and every corner of Jaipur has a history to share. The city is filled with majestic monuments, palaces, gardens and lakes. From colourful festivals like Teej festival, Kite festival, etc., to mouthwatering cuisine, jaipur has innumerable alluring aspects.
No trip to this pink city can be complete without visiting the prominent tourist attractions, planning the trip to each and every place and even deciding the best places to visit can be exhausting. Hence the hassle free way is to select a suitable Jaipur Local Sightseeing Tour Packages by private car, which we have cumulated from the top tour organisers in Jaipur.
You can choose a city tour package as per your requirements and preferences and experience this incredible city in the best possible way. Without having to worry about finding a right mode of commuting or the route to take and places to visit or avoid.
We at Jaipur Tourism, have created these local sightseeing tour packages with the leading car rental companies in Jaipur which in turn ensure a comfortable and stress free sightseeing.
Top Sightseeing Places to Visit with Jaipur City Tour Packages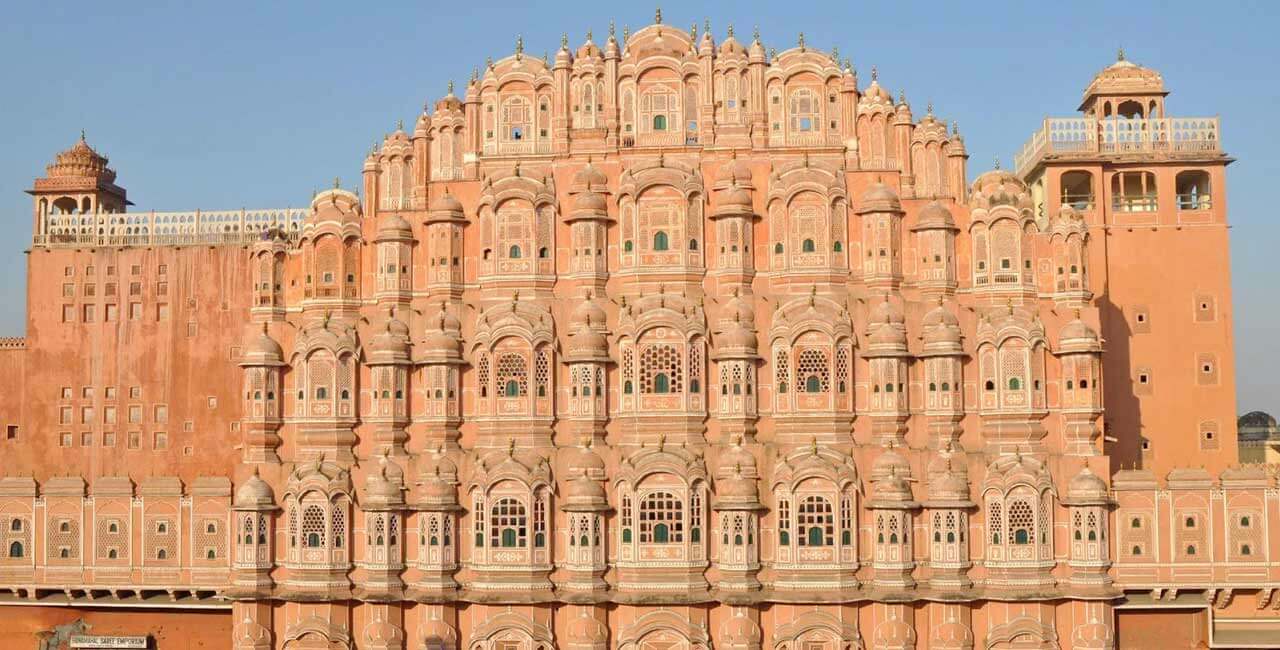 Built in 1799 by the Maharaja Sawai Pratap Singh, Hawa Mahal is one the most important sightseeing places in Jaipur. This building with five storeys is also called as the Palace of Winds, owing to the 953 windows. Its exquisitely carved windows or Jharokhas were built for the royal Rajput women to witness the lives in the city, outside the palace and to be a part of royal processions and important events. Hawa Mahal also has museum with a rich collection.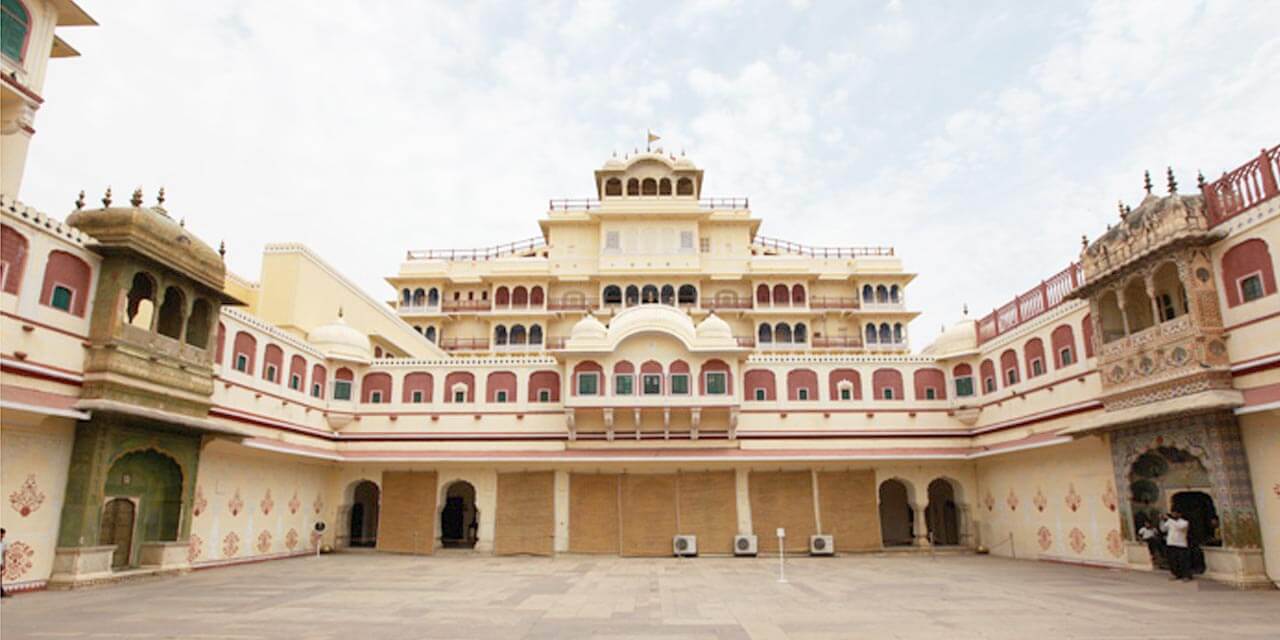 No Jaipur local sightseeing tour is complete without a visit to City Palace. Located in the center of the city, this huge complex covers almost 1/7th of the entire city. It has been built in a combination of Mughal and Rajasthani style of architecture.
Constructed by Sawai Jai Singh II, City Palace houses many magnificent buildings, gardens, courtyards and rich museums. Some of these are Maharani Palace, Diwan-I-Khas, Baggi Khana, Chandra Mahal, Mubarak Mahal, etc.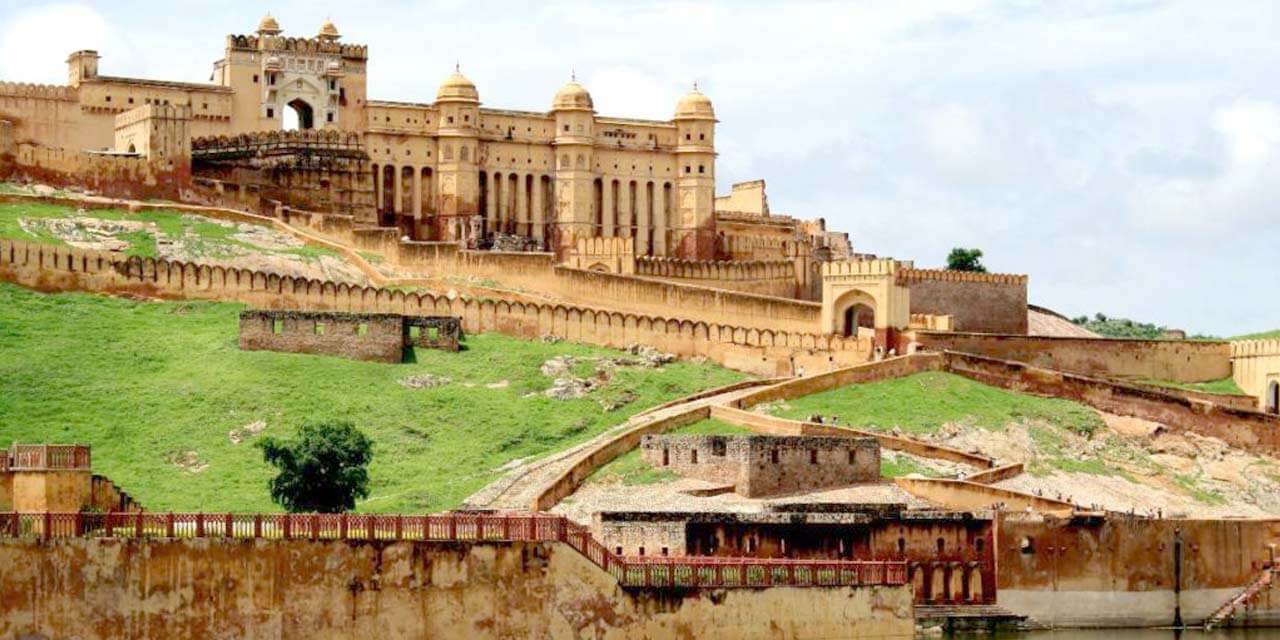 Also known as the Victory fort, Jaigarh Fort is said to be the strongest fort in Jaipur. Located at a height of 500 feet above sea level and over an area of 3 km, this fort was built in 1726 AD by Sawai Jai Singh II. It was used to store the war arms and ammunitions.
Jaivana Cannon, which is considered to be the world's largest cannon on wheels is kept at this fort. The fort complex comprises of many prominent buildings such as Lalit Mandir, Aram Mandir, Laxmi Vilas, Vilas Mandir and adorned with Persian style gardens and lattice windows.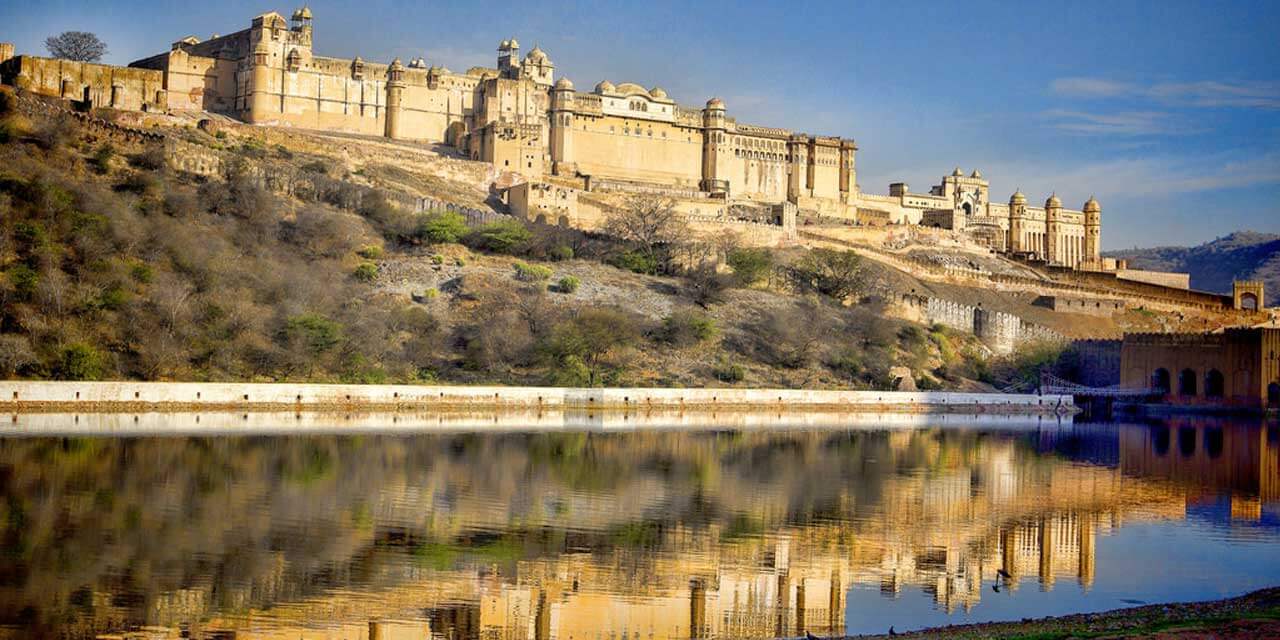 Also known as Amber Palace, it was built in 1592 AD by the Rajput commander of Akbar's army- Raja Man Singh. However, later the palace was expanded by the Raja Jai Singh I. This palace is located on the hills, hence one can reach here via a jeep or elephant ride.
This is one of the most sought tourist place with our Jaipur local sightseeing tours. This palace has four courtyards in its vicinity. These courtyards houses many buildings such as Palace of Man Singh I, Diwan-I-Aam, Tripolia gate, Lion Gate, Sheesh Mahal, Sukh Mahal, etc.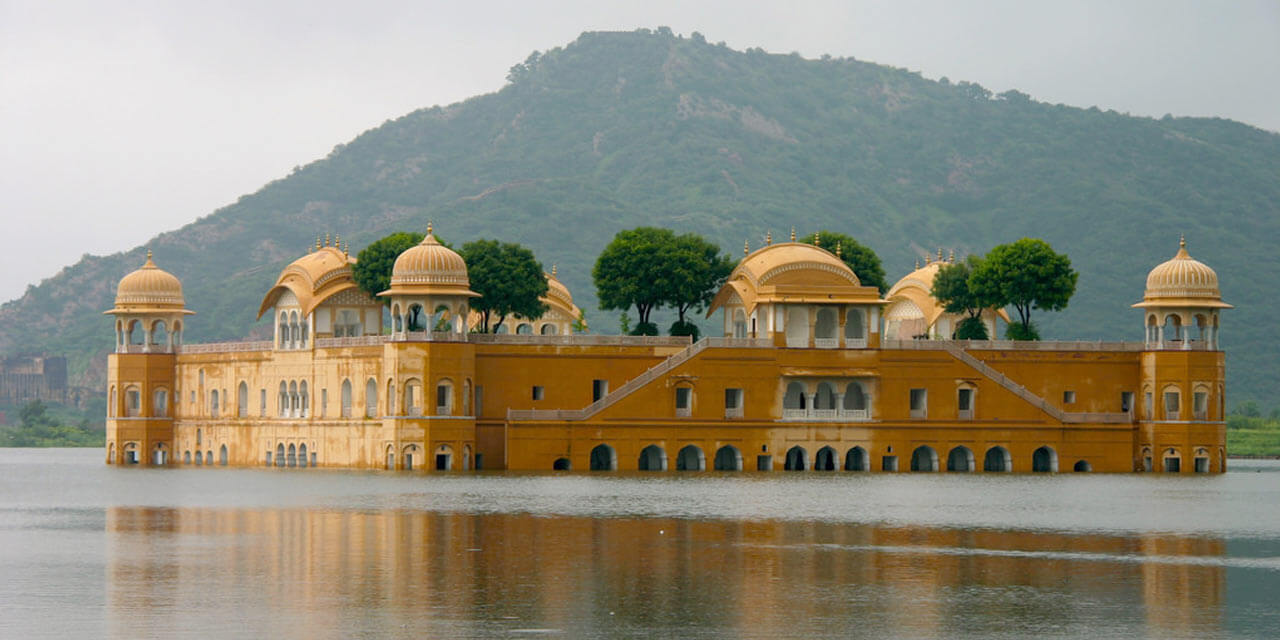 Another striking attraction of Jaipur is Jal Mahal. As the name suggest, the palace is located in the middle of a lake. This five storeyed palace, with only the top floor above water, this palace is an example of architectural and technological achievement of the royals. One can reach this palace though boats that can be boarded at the banks of Man Sagar Lake.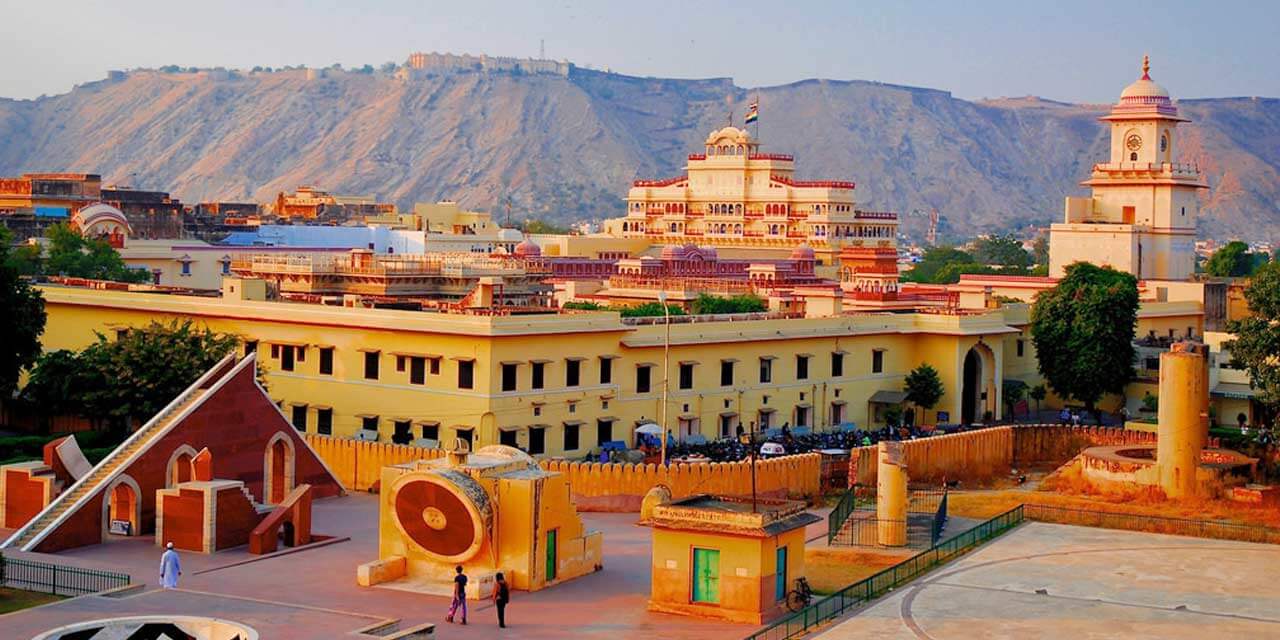 It was built in 18th century by Maharaja Sawai Jai Singh II for studying the constellations and stars movements. The massive sundial, named as Samrat Yantra, at the observatory still gives the accurate time.
It has been listed as the UNESCO world heritage site and is being considered as the largest observatory in the world. Other prominent structures at the Jantar Mantar are Hindu Chhatri, the Jai Prakash Yantra and many more.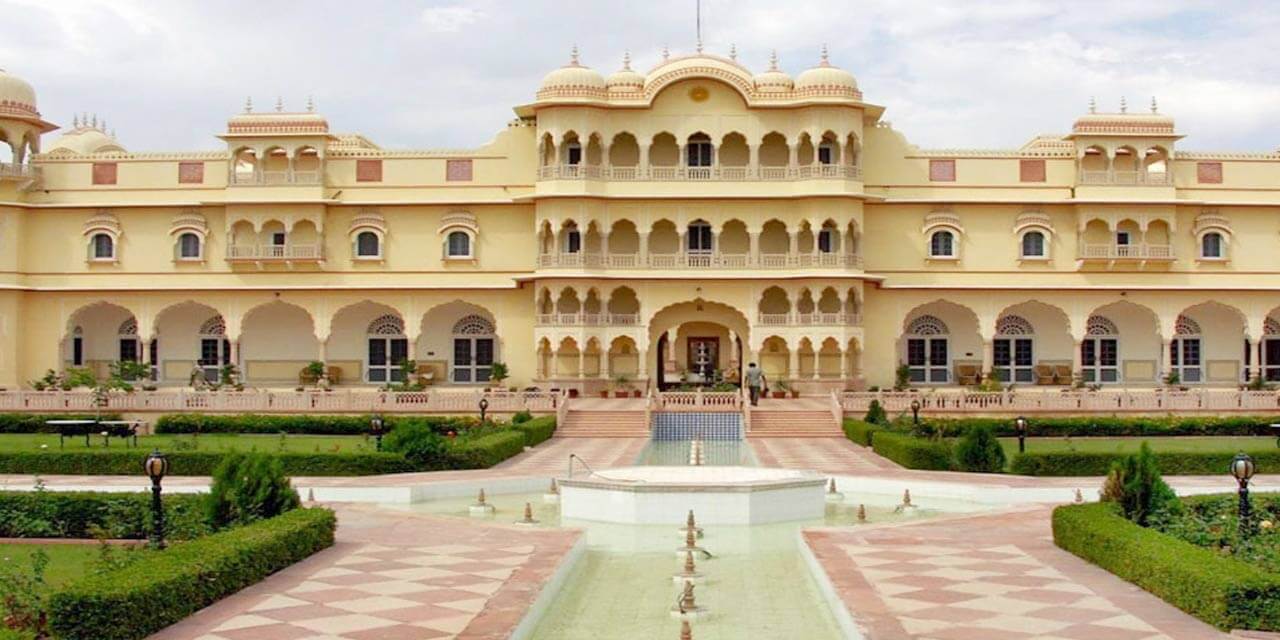 The defense ring of the Jaipur city is incomplete without the Nahargarh Fort, other being the Amer Fort and Jaigarh Fort. Located on the Aravalli Hills, this fort was built in 1734 by Maharaja Sawai Jai Singh II. Presenting a striking view of the Jaipur city, this fort is a must visit.
It houses many beautiful buildings such as Madhavendra Bhawan, Diwan-I-Aam and a temple dedicated to the Rathore prince-Nahar Singh Bhomia. This fort is not to be missed with local sightseeing of Jaipur city.
---
The city of Jaipur presents not only the above listed sightseeing places but many more attractions which are worth exploring. If interested, you can try to visit places like Museum of Legacies, Kanak Vrindavan, Chhatris' of Gaitore, Government Central (Albert Hall) Museum, Monkey Temple/ Galtaji Temple, Amrapali Museum, Sisodia Rani Bagh, Govind Devji Temple, Jagat Shiromani Temple, Birla mandir and Jaipur Zoo.
There are some more tourist places to visit around the city such as Elefantastic, Chokhi Dhani, Chand Baori, and Bagru Village which can be visited by hiring a taxi from these leading taxi operators in Jaipur.
Along with Jaipur local sightseeing tour packages, we also offer other kinds of comprehensive tour packages. For instance, our All-inclusive Jaipur tour packages, provide travelers with a wide range of facilities which are needed for an enjoyable holiday.
Some of these are sightseeing, accomodation in a resort or hotel (budget, 3 star, 4 star), complimentary breakfast and pickup and drop services. You can know more about these packages by contacting our travel executives. You can reach us by filling the Contact Us form.
Best way to reach Jaipur
Travellers can reach Jaipur by airway, roadways as well as railways. The city is well connected by all three modes of transportation. Sanganer airport in Jaipur is not only connected to all the important cities of the country but also to international cities like Bangkok, Singapore, Dubai, Muscat and many more.
For those travelling by trains, there are three railway junctions in and around Jaipur- Jaipur railway station, Gandhinagar railway station and Durgapura railway junction. The will connected roads and regular buses from nearby towns and cities makes it easier to travel by road as well.
Commuting within the city is as easy as reaching here. Travellers can find many local options to commute, ranging from auto rickshaws to city buses. One can also book a private taxi from these listed car rental companies in Jaipur.